Digitales Nomaden-Dasein, ortsunabhängiges Arbeiten, die neue Freiheit, von überall arbeiten zu können… ein Themengebiet, über das im Internet sehr viel und ausgiebig geschrieben wird. Vor allem bei einigen Reisebloggern oder Lifestyle-Bloggern bekommt man schnell das Gefühl, das Ortsunabhängigkeit der Weg zur Glückseligkeit sein muss. Das Nomadendasein wird auf vielen Blogs immer gern als das Allheilmittel gegen Unzufriedenheit angepriesen.
Es ist jedoch selten, dass auch einmal jemand die Schattenseiten dieses Lebensstils aufzeigt. Das Ortsunabhängigkeit nicht zwangsläufig glücklich macht, das hat Alexander Heyne sich neulich auf seinem Blog "Milk the pigeon" einmal getraut auszusprechen.
Sein kritischer Artikel hat mich dazu veranlasst, mit Alexander ein Interview zu führen und einmal nachzuhören, wer der Mann hinter "milk the pigeon" eigentlich ist.
Es handelt sich um einen englischsprachigen Blog, das Interview haben wir daher auf Englisch geführt. Los geht's…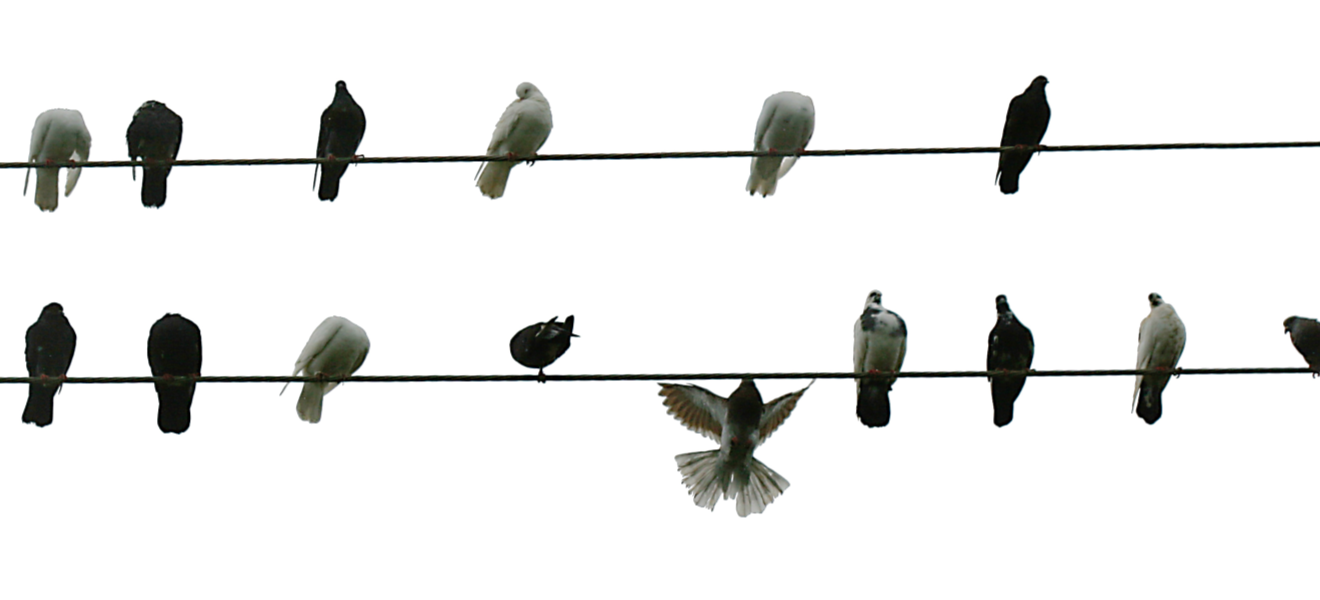 Hi Alexander, please tell my readers a little bit about yourself
My name's Alexander and I'm a 25 year old American who decided there's a better way to live life than through the rat race, and following life according to the "normal" plan.
I originally had a great job out of college, and had more than enough money, but after a year of work I was bored with life thinking "There has to be more than this."
I decided to move to China, study Kung Fu, meditate, and learn Chinese while I was thinking about what's next in life. When I returned from China, I launched Milk the Pigeon to document my journey on creating a life that I love.
What is your blog "milk the pigeon" about?
Milk the Pigeon, which means "to do the impossible," is basically about one key thing: creating a life that you want to be living.
Too many of us live our lives by default – we just watch what other people do, and do that. Or we just do what we're told to do.  VERY few people actually sit down, think "Hey, do I actually like this job?" and then make the changes to move closer to their ideal life.
So for example, many people hate their jobs.  But very few people do anything about it.  If you hate your job, are you trying to find jobs you like? Are you thinking about industries you are interested in? Are you going out and making connections? Are you re-discovering your passion? Are you continuously learning?
It's easier to just sit down and say "I hate my life" and not do anything, than do something.
Do you sometimes write about travel experiences?
Yeah, sometimes I write about travel (I've traveled to 40 or 50 countries), but only when it has some kind of point to my story. Milk the Pigeon isn't usually a travel blog, but I travel a lot each year so sometimes I throw in a story or two.
Do you travel permanently?
When I moved back from China, I got a job that is remote work – so I can work on my laptop from anywhere. Usually I just stay in one place for now (I'm currently living near New York City), but usually in the summers I'll spend 2-3 months traveling.  Last summer I was in the Philippines and Taiwan for a couple months. When I travel for that long then I usually bring my work and work remotely. It's just difficult to really get work done when you're non-stop traveling. If you slow down it's possible though.
What is your experience with location independence and the lifestyle that comes with it?
For me, location independent work is great – but it has its ups and downs.
For example, location independent work gives you lots of freedom – you can stay home and work, or travel and work.  You can go to Starbucks and work, or just sit in a hammock in the Philippines and work.
But there are other things too that can be problematic for some people. Loneliness for example. Many people really like working with others, so that they can take breaks and just talk with people or grab a beer after work.
With location independent work that generally doesn't happen because you don't work with anyone. Sometimes you sit 10 hours a day in total silence and don't talk to anyone – so it can get lonely.
However, the lifestyle and flexibility are really what I love the most. If you really want to be with people, you can get a shared office space or something. But it's not perfect.
One thing I talked about is how people think remote work and travel are magic bullets – they think it solves all your life problems.  Sorry, but I've tried it (a few times).  If you're unhappy, hate your job, have a terrible relationship, or hate your friends – traveling won't solve anything. You may be able to start over somewhere, but those same problems will haunt you if you haven't improved yourself. I talked about this a little bit in a post called "5 Reasons NOT To Quit Your Job and Travel the World"
How did you first get in contact with the idea of location independence?
After living in China, I came back to America knowing I could never just get a regular desk job again. I knew I wouldn't be happy with the typical lifestyle, so I tried to figure out how I could live an "in-between" lifestyle.
When I started Milk the Pigeon, I learned about bloggers and how they were doing remote work, and from there looked for jobs that had these types of agreements.
How did you find your "personal way of happiness" and what would you suggest the readers to do, if they love the idea of permanent travelling?
My suggestion for 'finding' happiness is simply to stop searching and start doing things you love. When you do work that puts you in Flow (do a quick search for flow on my site), you tend to be the happiest.  I tried searching for happiness and it's not something that exactly can be sought out.
If you love the idea of permanent travel, I've written a post on the subject; How NOT To Return to Reality After Coming Off the travel high.  That's my best response to the question.
How do you make a living at the moment? Is your blog a big part of your income?
Right now I work 30 hours a week doing remote work for a company, and I also spend 30 hours per week developing a new business of mine, called "Modern Health Monk".
So I do have an almost full-time regular income to rely on while i'm building a side business.  Milk the pigeon brings in a small income but not enough to live on – I never treated it as a business though.
Last question: What are your future plans?
Right now my priority is to build my side business so that I ultimately have complete control over my life, my income, and my future.  But while I'm building this side business, I'm still trying to live a fun and adventurous lifestyle. I spend my free time learning new skills, I travel 2+ months of the year, and am working on building that extraordinary life I talk about so much.
In the next year or two, I'm most likely going to move abroad again – possibly Paris – to really polish my French. I've already got Chinese down, but my French is getting rusty and I'm aching to live abroad again.
For Milk the Pigeon, in the future I'm going to release a course for people who are at the crossroads in life – and have no idea what decision to make, or where to go.   I also want to include a lot about what I've found leads to living a meaningful life – since so many people talk to me about how meaningless life feels.
Anyway, those are the plans in the next 6 months or so! We'll see where Milk the Pigeon takes me. I hope that I can continue to spread the word to 20 somethings and help them WAKE UP and realize there is more to life than what they're doing now.  I hope I can keep on inspiring people!
Thanks, Alexander. That was a very interesting and inspiring interview.
Thanks for the interview Tim!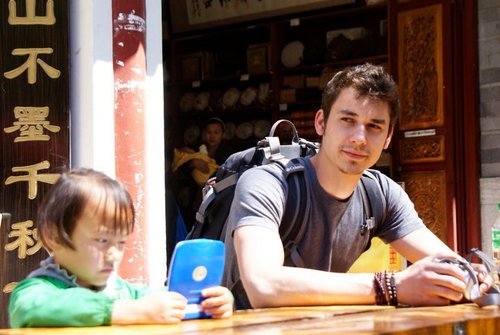 Das war das Interview mit Alexander. Ich würde mich freuen, wenn der Eine oder Andere seine persönliche Meinung zu dem Thema hinterlassen würde – Wie seht Ihr das mit der Ortsunabhängigkeit? Ist sie erstrebenswert? Kann man sich nicht auch auf andere weise mehr Freiheit ermöglichen?
Foto: Alexander in China
Titelbild: pyjama via photopin cc
Lebe nach deinen eigenen Regeln!